SAMIRA
Captain on board MV Samira for a period of 11 weeks. Samira is a low-airdraught coaster with sailing area mainly in North West Europe, especially built for calling at tidal ports and the river Rhine.
(November 2011 – January 2012)
TSHD HAM 311
Chief Officer on board the dredger HAM 311 for a sea going voyage from Dubai (UEA) to Mumbai (India).
(October 2011)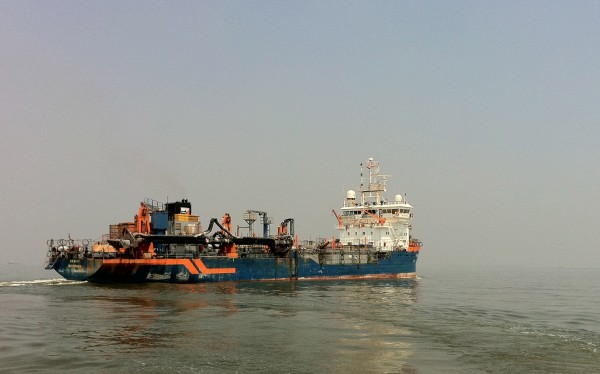 MV BELA
Luuc was hired as captain on board this vessel for salvaging works. MV Bela is an offshore support vessel wich is equipped with a multi-beam sonar to carry out under water survey activities. Furthermore the vessel has a hydraulic grabber installation capable of  lifting up to 20 tonnes of material from the seabed in maximum depths of 100 meters. For more information about MV Bela see : www.pansalvage.com
(April – Oktober 2011)
k